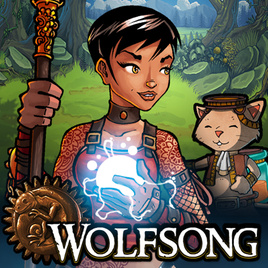 Hi guys! It's been a while. 
So the awesome legendary Hyptosis is making a new epic RPG called Wolfsong, and I'm gonna be the lead composer for it! It's going to be barrels of fun when it gets released, but we're gonna need your help.
See, we've been greenlit by Steam which is always awesome, but our Kickstarter isn't doing so hot. We'd love for the game to be as epic as it deserves to be. So stop on by, look at what you're gonna get, and donate today! Links are below. If you can't donate and still want to help, just show your friends. 
Thanks always for reading, and I hope you're as ridiculously excited about this as I am~ ! 
<3 Lady A 
------------------------------------------
Steam Page -> http://steamcommunity.com/sharedfiles/filedetails/?id=481286518
Kickstarter ->  https://www.kickstarter.com/projects/hyptosis/wolfsong